Malaysia
RGA Global Reinsurance Company, Ltd., Labuan Branch
Malaysian Life Reinsurance Group Berhad (MLRe)

RGA has had a presence in the Malaysian market for many years through its affiliation with Malaysian Life Reinsurance Group Berhad (MLRe). In addition, RGA opened the RGA Global Reinsurance Company Limited, Labuan Branch (RGA Labuan) in 2008 and a Kuala Lumpur co-located office in 2014 to better support clients in Malaysia. The co-located office provides access to RGA's extensive global underwriting and actuarial expertise, product development and consulting services, and traditional life reinsurance and financially motivated reinsurance products.
In 2009, RGA received approval to operate a Retakaful Window in Labuan, permitting us to provide Shariah-compliant solutions to takaful operators. RGA is committed to serving the family Takaful market. We adopted the Wakalah-Mudharabah operating model and offer:
Traditional family retakaful in life and health risk pooling

Takaful product development

Retakaful-related financial solutions

Facultative underwriting, including impaired risk and large cases
Established in 1997, MLRe was the first life reinsurer in Malaysia. It was founded as a joint venture partnership between RGA and the Life Insurance Association of Malaysia (LIAM). RGA has a 30% ownership of MLRe. By 2007, MLRe had the largest life reinsurance market share in Malaysia and today conducts business with all Malaysian life insurance companies, exporting its services to clients in neighboring countries in Southeast Asia (ASEAN).

MLRe is an innovator in the life reinsurance industry, bringing a wide variety of new opportunities to clients. The company offers individual life reinsurance, individual living benefits reinsurance, group reinsurance, and financial solutions. MLRe also helps clients initiate simplified underwriting for the bancassurance channel and to design innovative plans, such as early-pay critical illness coverage, and guaranteed-issued credit life plans.
Office Leadership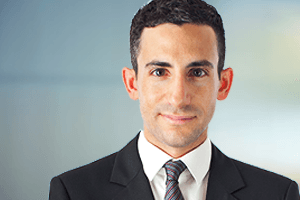 Marc Sofer
FFA, FIAA
Head of Malaysia and Indonesia Markets
RGA Global Re, Labuan Branch
Read Bio >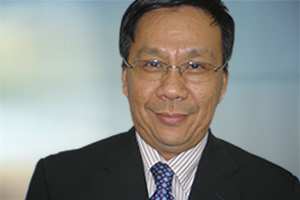 Liew Pek Hin​
Chief Executive Officer
Malaysian Life Reinsurance
RGA Global Reinsurance Company Ltd.
Labuan Branch
c/o ZICOlaw Trust
Unit Level 13(A), Main Office Tower
Financial Park Labuan
Jalan Merdeka
87000 Federal Territory of Labuan
Malaysia
T 60.87.451688
RGA Global Reinsurance Company Ltd.
Labuan Branch
(KL Co-located Office)
A-33-13, Level 33, Tower A
Menara UOA Bangsar,
No. 5 Jalan Bangsar Utama 1
59000 Bangsar
Kuala Lumpur
Malaysia
T 603.2712.0007
​Malaysian Life Reinsurance Group Berhad (MLRe)
Unit 39-A-6, Level 39, Tower A
Menara UOA Bangsar
No. 5 Jalan Bangsar Utama 1
59000 Bangsar
Kuala Lumpur
Malaysia
T 603.2780.6611
F 603.2780.6622